The Airlines of South Africa Are Currently Engaged in a "Sky-grab"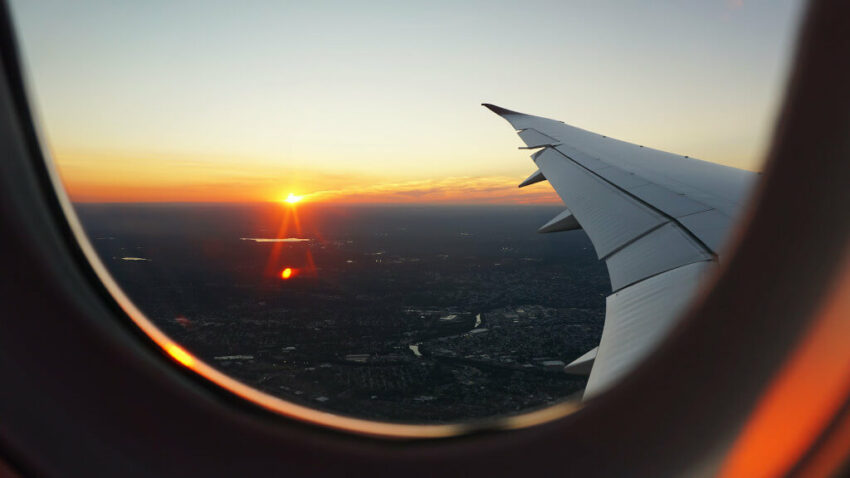 As a result of the conclusion of the lockdown, airlines in South Africa are struggling to meet the large demand for flights. This is a result of the shutdown of several regional airlines, most prominently Comair's Kulula.com and regional British Airways flights, as well as the scaled-back operations of others as a result of the epidemic. 
In order to return to the levels that existed before the pandemic, the number of accessible seats in South Africa needs to increase by a factor of three. 
The surviving airlines that are in competition are scrambling to get more planes in the air so that they may offer lower tickets, which will be made possible by an increase in the number of seats available. There is a possibility that airlines would engage in excessive "sky-grabbing" by overvaluing the demand for passengers in South Africa after the outbreak. 
Because there is a dearth of available seats, airlines in South Africa are working feverishly to expand their fleets. Adding more seats will bring down the cost of flights, but an incorrect estimation of passenger demand could put airlines out of business. 
The need for domestic travel in South Africa cannot be satisfied by the number of seats that are currently available on aircraft. As a result of the supply deficit, prices have become more unpredictable, and it will cost you a fortune to book a flight at short notice. 
A total of around 1.6 million seats were available on airlines on a monthly basis prior to the outbreak of the COVID-19 pandemic. This fulfilled the need and, the majority, maintained a predictable pricing structure for ticket prices in terms of lead periods and seasonality. 
After more than 2 years of lockdown measures brought on by a pandemic, South Africa's aviation industry is in a very different position today. During the peak of the outbreak, many airlines reduced the size of their fleets in order to accommodate the falling need for their services. Some, which were already contending with severe financial difficulties prior to the release of Covid-19, have ceased operations. 
South African Airways (SAA), the troubled national airline of the country, returned from bankruptcy protection in the second half of 2021 as a mere shell of its former self. SAA kept only a quarter of its fleet size and continued to operate a small number of routes after the restructuring. Mango Airlines, a subsidiary of SAA that has been suspended in business rescue for more than a year, as well as South African Express, which was just recently put into final liquidation, have not been as fortunate. 
As South Africa emerged from its state of lockdown, the total number of available seats in the country was reduced by approximately 25 percent. Then, by the end of May, an already financially stressed Comair — the owner of Kulula.com and the local British Airways flight carrier – grounded all of its aircraft and stopped operating flights. After another two weeks, it was finally put into provisional liquidation. 
The country's available capacity was reduced to just 900,000 seats as a result of the demise of Comair, which is slightly more than half of what was available before Covid-19. The price of airline tickets shot up nearly overnight as more and more seats became unavailable. The already skyrocketing cost of jet fuel contributed significantly to the price increase. 
However, rival airlines have not been passive in the face of this capacity limitation; rather, they are competing with one another to secure a larger share of the available airspace. 
During a media meeting on Thursday, FlySafair's senior marketing officer Kirby Gordon announced that the low-cost carrier will be adding six new Boeing 737-800 aircraft by the end of April 2023. Each of these aircraft will provide 35,000 more tickets per month to the airline's monthly capacity. 
Earlier in the month of October, it was revealed that South African Airways (SAA) would be putting 3 Airbus A320 aircraft into operation before the end of the year. In addition to this, the nation's primary airline has increased the number of times its larger A330 planes fly. 
D the recent eight months, Airlink has completed the purchase of forty percent of Fly Namibia and launched a number of additional domestic and regional flight routes. In the first half of the year 2022, CemAir increased the size of its fleet by approximately twenty percent, with the intention of launching additional aircraft as part of its objective to expand throughout the region. The airline Lift, which has never flown anywhere other than from Johannesburg to Cape Town, will begin service to Durban this week. 
"This is something that is being done by all of us. Everyone here is working hard to get more planes "said FlySafair's Gordon. 
"We have pledged to purchase six [new aircraft], which should be enough to fill a gap of fifty percent, but I can tell you, and this is a matter of public record, that Airlink and Lift are both bringing on supplemental aircraft through Global Aviation, and CemAir has announced that they will be bringing on additional aircraft as well. We mean, all of us are working as quickly as we can to bring them in, and we are hiring crew members like crazy to make up the difference. Additionally, this will fill the void." 
Gordon anticipates that this void will be adequately filled in around four months. Additional capacity that has already been added to the skies has increased the total number of available seats back up to 1.2 million. Air travel will become more inexpensive again whenever there is a consistent amount of available seats that is equal to the demand for it; but, due to inflation, customers should not expect airfares to return to what they were before the pandemic. 
Additionally, it presents a chance for airlines to increase their market share within the country's aviation industry. However, this frenetic pursuit of extra capacity does bring with it a number of important dangers for airlines. 
"It's a little bit like a fistfight or a grab for land… [this] is comparable to grabbing the stars, "explained Gordon. 
"The danger that we face is, of course, that we will all do too much, and then we will be in a position where there is an excess of supply, which is not viable, and then either one of us will start to suffer or all of us will start to suffer. That is the danger we put ourselves in. However, between the three of us (airlines), we have a very decent idea of how significant things may become." 
Gordon believes that going back to the 1.6 million figure of seats available before the pandemic is a realistic ambition that can stabilize the sector. This belief occurred despite the risks that are associated with this goal. 
"The question that needs to be answered is how robust the South African economy… Are we still a country that fills 1.6 million seats per month, or have we dropped down to 1.5 million?"
As a result of the conclusion of the lockdown, airlines in South Africa are struggling to meet the large demand for flights. This is a result of the shutdown of several regional airlines, most prominently Comair's Kulula.com and regional British Airways flights, as well as the scaled-back operations of others as a result of the…