Why Do We Get Warts?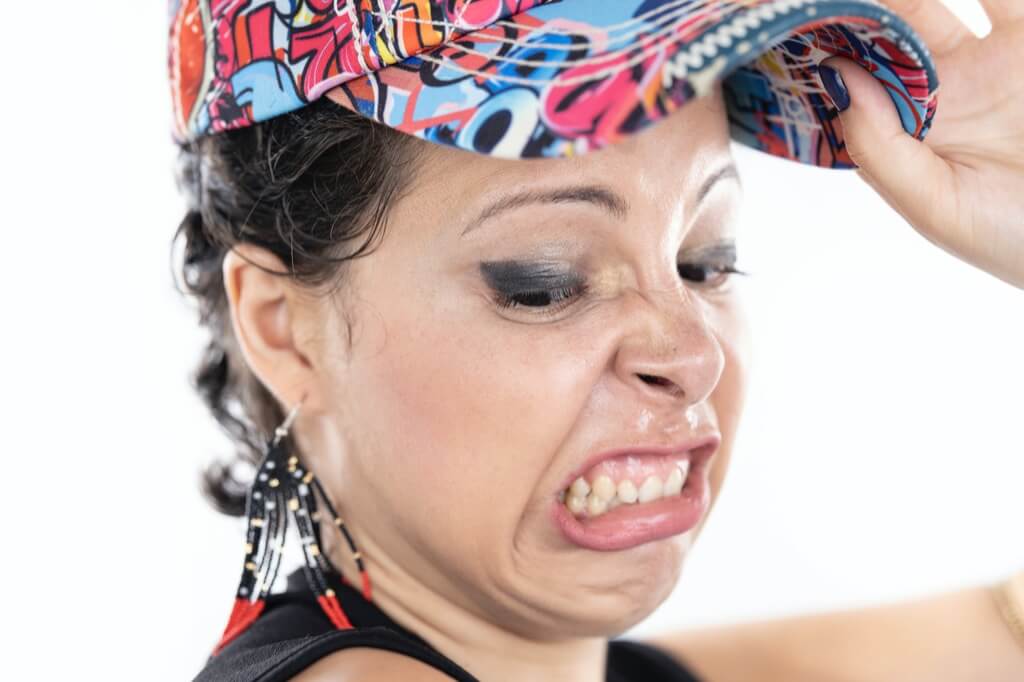 Warts are a common skin condition caused by the human papillomavirus (HPV). Contrary to popular belief, they are not a result of touching frogs but stem from a viral infection. HPV has over 100 known strains, and most people will encounter at least one of these during their lifetime. Warts occur when the virus enters the skin's top layers, typically through a minor scratch or abrasion.
The spread of warts often occurs through direct contact with someone who has them. It's as easy as touching an object recently handled by an infected person, such as a towel. This ease of transmission underscores the importance of personal hygiene and cautious use of shared items, especially in communal spaces like gyms or swimming pools.
Warts manifest in various forms. Common types include:
Flat Warts: These appear in large numbers, sometimes up to 100, and are prevalent on the face and shaved areas.
Plantar Warts: Found on the soles of feet, they often grow inward due to pressure and can feel like a pebble in your shoe.
Filiform Warts: These thread-like warts grow quickly, usually around facial orifices.
Children and teenagers are more prone to warts than adults, partly due to their developing immune systems. Those with weakened immune systems, nail biters, and pickers are also at higher risk.
While it's challenging to completely prevent warts, some precautions can minimize the risk:
Be careful when shaving to avoid creating entry points for the virus.
Use shower shoes in public areas to reduce the chance of contracting HPV.
Limit direct contact with objects recently handled by someone with warts.
Various treatments exist, ranging from home remedies to professional medical procedures:
Home Remedies: Methods like duct tape treatment are popular but have mixed evidence regarding their effectiveness.
Salicylic Acid: Available over-the-counter and in prescription form, this treatment has been proven more effective than placebos.
Liquid Nitrogen Treatment: A doctor-applied procedure that freezes the wart. It may require multiple sessions and local anesthesia due to discomfort.
Curettage: Involves cutting or scraping off the wart using a scalpel, usually under local anesthesia. However, this method may have a higher recurrence rate.
Comprehensive Insights into Wart Formation and Management
1. Understanding HPV Strains and Wart Development
The primary cause of warts is infection by certain strains of the human papillomavirus (HPV). There are over 150 types of HPV, but only some are responsible for wart formation. These viruses trigger an overproduction of keratin, a hard protein, in the epidermis (the top layer of the skin). This excess keratin leads to the rough, hardened texture characteristic of warts. Understanding the specific HPV strains and their behavior can be crucial in both treating existing warts and preventing their formation.
2. Preventive Strategies Against Wart Formation
Preventing warts centers around minimizing the risk of HPV infection. Key measures include maintaining hand hygiene, taking care of the skin and nails, using bandages on cuts and scrapes, wearing appropriate footwear in communal areas, and avoiding direct contact with warts. It's also advisable to use sharp razors for shaving to prevent skin abrasions where HPV can enter. These simple, yet effective strategies can significantly reduce the chances of developing warts.
3. Effective Remedies and Treatments for Warts
For those with healthy immune systems, various treatment methods can effectively remove warts. One of the most commonly recommended treatments is the application of salicylic acid, available in different forms such as patches, ointments, pads, and liquid solutions. Another method is cryotherapy, a procedure where liquid nitrogen is used to freeze and remove the wart. Other medical treatments include electrosurgery, curettage (surgical removal), laser treatment, and chemical peels. It's important to consult with a healthcare provider before choosing a treatment to ensure it's suitable for your specific case.
Understanding Wart Formation and Management
Warts, though often harmless, can be a source of discomfort and embarrassment. Their primary cause is the human papillomavirus (HPV), which leads to the overproduction of keratin in the skin. This process results in the rough, hard texture of warts. The various strains of HPV are responsible for different types of warts, making it essential to understand these strains for effective treatment and prevention.
Preventing warts is largely about minimizing the risk of HPV infection. This can be achieved through regular hand washing, careful skin and nail care, the use of bandages on cuts, and wearing appropriate footwear in communal areas. Additionally, avoiding direct contact with warts is crucial in preventing their spread.
When it comes to treatment, there are several effective methods. Salicylic acid is a widely recommended treatment available in various forms. Cryotherapy, involving the use of liquid nitrogen, is another common method. Further medical treatments include electrosurgery, curettage, laser treatment, and chemical peels. It's important to consult with a healthcare provider to determine the most suitable treatment method for your situation.
Prevalence of HPV Infection Leading to Warts
Human papillomavirus (HPV) is one of the most common viral infections globally. It's estimated that around 75% to 80% of sexually active adults will acquire at least one genital HPV infection in their lifetime. This high rate underscores the widespread nature of the virus, which is responsible for various types of warts.
Wart Occurrence in the General Population
Common skin warts, caused by specific HPV strains, are particularly prevalent in children and adolescents. Studies indicate that about 10% to 20% of children and teenagers have common warts. This statistic reflects the higher susceptibility of younger individuals to HPV infections leading to warts.
Plantar warts, a type of wart that appears on the soles of the feet, are found in approximately 7% to 10% of the adult population. This type of wart is particularly prevalent due to HPV strains thriving in warm, moist environments like public showers and pool areas.
Wart Treatment Efficacy
When it comes to treating warts, the success rates vary. Salicylic acid treatments have shown about 75% effectiveness in removing warts. Cryotherapy offers a success rate of about 60% to 70%. These statistics highlight the effectiveness of commonly used wart treatments.
Duration and Resolution of Warts
In many cases, warts resolve without any treatment. Statistically, about 65% of warts disappear on their own within two years. This natural resolution is especially common in children and teenagers, reflecting the body's ability to fight off HPV over time.
Ending on a note of reassurance, it's important to remember that while the initial appearance of skin growths can be concerning, they are often a temporary inconvenience. The human body is remarkably adept at combating the underlying viral infections, leading to these growths naturally resolving over time, especially in younger individuals. Embracing both preventative measures and effective treatments can significantly reduce the impact of these common skin conditions, leading to healthier, clearer skin.
Warts are a common skin condition caused by the human papillomavirus (HPV). Contrary to popular belief, they are not a result of touching frogs but stem from a viral infection. HPV has over 100 known strains, and most people will encounter at least one of these during their lifetime. Warts occur when the virus enters…