The Grey Listing of South Africa: What Does It Mean for You?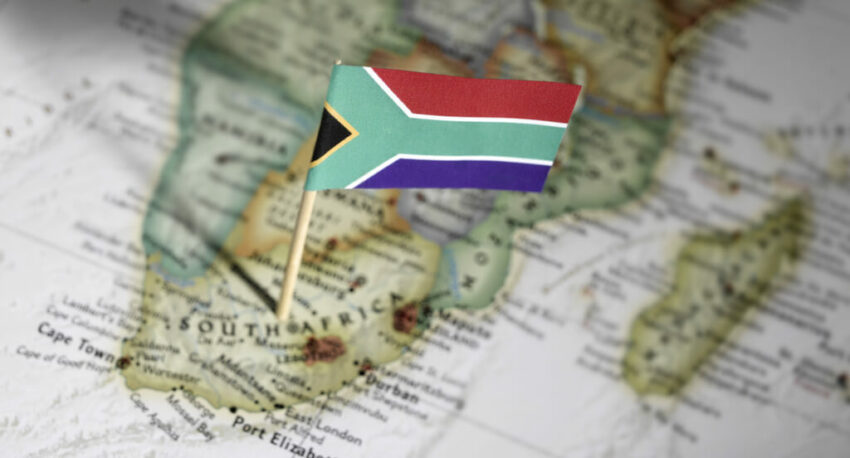 South Africans have reason to be concerned about the Financial Action Task Force's (FATF) decision to place their country on grey listing on February 24, 2023. The Financial Action Task Force (FATF) was founded in Paris in 1989 as a global oversight agency to combat money laundering and terrorism financing.
It now closely monitors and includes South Africa on its 'greylist' of financially unstable countries and regions. Money laundering, high levels of corruption and criminality, and terrorism financing were the primary areas of worry for the FATF regarding South Africa's economic stability. The effects of South Africa's grey listing on the country's economy and culture are uncertain.
The Cost of Borrowing Could Go Up as a Result of Grey Listing
The South African government and state-owned firms will make it tougher to borrow money, which could lead to increased interest rates on loans. This will increase the cost of borrowing money for things like home mortgages, vehicle loans, and personal loans.
An uptick in banking and investment management costs may also result from South Africa's greylisting. Banks and other financial institutions would likely charge their clients more to cover the expenses of adhering to the FATF's requirements. This may result in increased costs for financial services such as checking, savings, and brokerage accounts. The effects might be devastating for low-income families who depend on these programmes.
The international trade and investment links of South Africa may potentially be affected by greylisting. Potential financiers might think twice before putting money into South Africa. Concerns regarding compliance with anti-money laundering and counter-terrorism funding legislation may make foreign corporations more hesitant to do business with South African firms. This may lead to less international trade and investment, which would be bad news for the economy and the labour market.
However, it's important to remember that things aren't always bleak! Greylisting may not have a major impact on foreign investment in South Africa, according to some financial experts. Trade and legal South African investment overseas will continue because of the need for our raw materials. Nevertheless, the government must pledge to keep working with the FATF to address the issues brought up. South Africa has made great strides since adopting its Mutual Evaluation Report in June of 2021, and the FATF has recognised this. It is, therefore, essential that people in South Africa learn more about greylisting. People, too, will need to take decisive action to counteract the damage it could cause.
How to Improve Your Financial Situation While Dealing With South Africa's Grey Listing
Examine your spending habits and identify where you may reduce costs. Cut down on your food and utility bills by making more of your meals at home and cancelling unused subscriptions or memberships. Debt consolidation may help you better manage your financial obligations. One way to accomplish this is to switch to a credit card with a reduced interest rate or apply for a personal loan. Consider getting a second job or creating a side business to supplement your current income.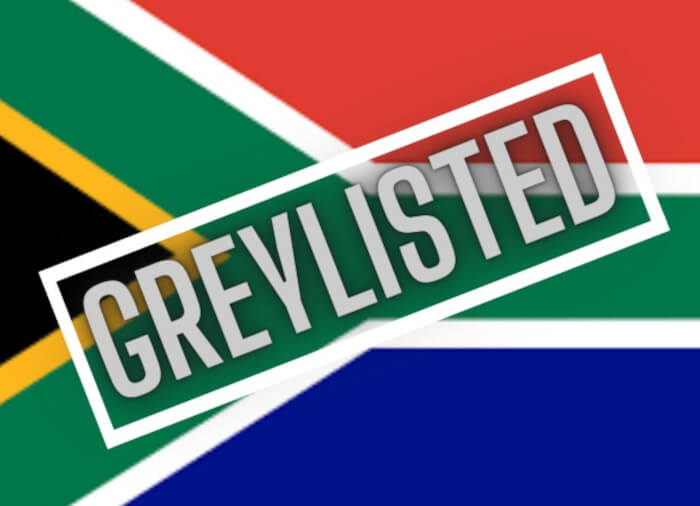 If your current medical insurance plan is too expensive, look into other options or negotiate a lower premium with your current insurer. It's possible to save money on prescriptions and surgical treatments via comparison shopping or by paying in cash. Keep an eye out for any suspicious activity, especially if it involves money or investments. Before replying to any offers or sharing any personal information, make sure they are legitimate. Finally, keep up with the newest information concerning grey listing and its possible effects on the economy and the financial markets. You can use this information to better manage your money and prepare for the future.
Questions & Answers
Concerns about money laundering, high levels of corruption and crime, and terrorist financing led the Financial Action Task Force (FATF) to add South Africa to its greylist, which includes financially compromised jurisdictions and countries under greater monitoring.
Grey Listing: How It Might Affect South Africa's Borrowing Costs?
A: It may become more difficult for the South African government and state-owned firms to secure loans, which might increase interest rates and make it more expensive for individuals to take out loans for things like homes, cars, and education.
When It Comes to Banking and Asset-management Costs, How Might Grey List Play a Role?
A: Low-income families may be hit hardest by increasing fees for banking, credit card, and investment account services if banks and other financial institutions pass along the expenses of complying with FATF requirements to their clients.
What Are the Potential Effects on Global Trade and Investment?
A: Concerns about compliance with anti-money laundering and counter-terrorism financing regulations may cause foreign companies to be wary of doing business with South African firms, and grey listing may discourage investment in South Africa from foreign investors.
Is There Anything Good About South Africa Being Put on the Grey List?
A: Some economists and investors think that the grey listing won't seriously hurt South Africa's ability to attract foreign capital because of the continued demand for the country's raw minerals around the world.
How Can South Africans Make the Most of the "Grey Listing" Phase to Improve Their Financial Situation?
A: Budgeting carefully, consolidating debt, earning more money, changing to a cheaper medical aid plan, being on the lookout for signs of fraud, and keeping up with the newest information on SA's grey listing are all suggestions.
South Africans have reason to be concerned about the Financial Action Task Force's (FATF) decision to place their country on grey listing on February 24, 2023. The Financial Action Task Force (FATF) was founded in Paris in 1989 as a global oversight agency to combat money laundering and terrorism financing. It now closely monitors and…