Your Gateway to Unrivalled Sales Mastery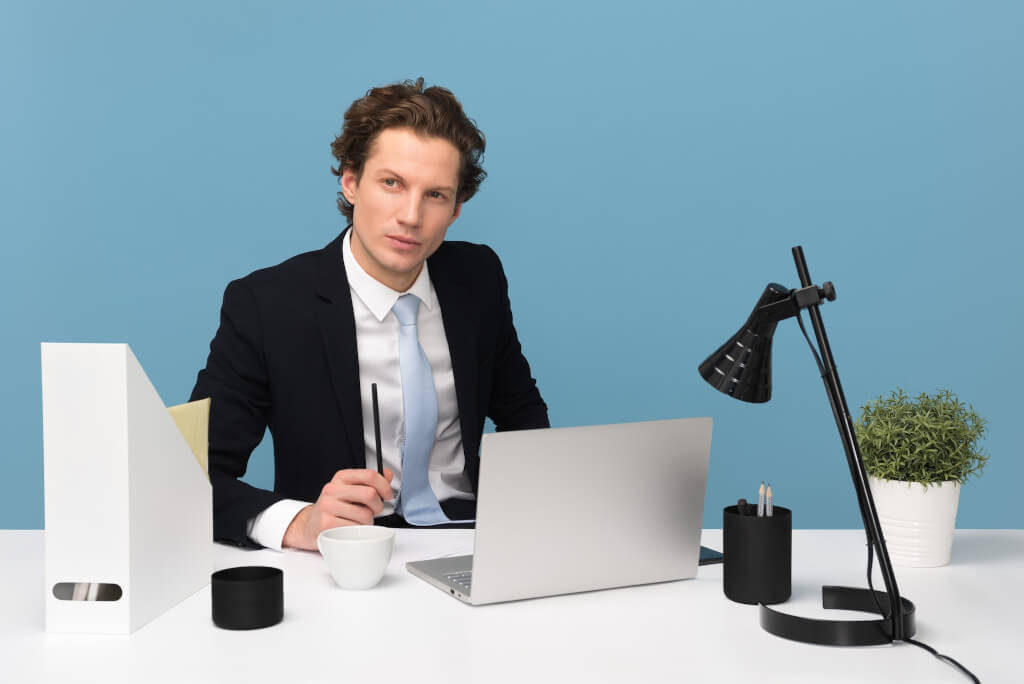 Dive deep into the last and most elite chapter of MIKE SHEW'S SALES "MAGIC" TRAINING™ and rise amongst the ranks of the world's "Trusted Advisors". Under the guidance of the prodigious Michael Shew, L.I.F.A., MBA, and an Accredited CPD Trainer, this course is meticulously crafted for those who don't settle for the average – it's for the audacious dreamers, the ones aiming to conquer the zenith of sales excellence. 🌟
So, why wait? This isn't just another sales course; this is your black belt in Sales Excellence. Unravel the secrets of big company sales, tap into the psychographics, and sharpen your deal-sealing prowess. With Mike Shew's illustrious legacy as your guide, it's not just about sales; it's about making history. Let's rewrite your sales story!
🌟 ACHIEVE SALES EXCELLENCE WITH SALES MAGIC ADVANCED BLACK BELT COURSE 🌟
Ever felt like there's another level to your sales game that you just haven't unlocked yet? Imagine being bestowed with the sales acumen that propels you beyond your competitors. Envision yourself mastering not just the basics, but the intricacies of sales. If that sounds like the future you desire, then you're in the right place.
Mike Shew's Sales Magic Advanced Black Belt Course is more than just a course; it's an experience, a journey, an elevation. It's tailored for individuals like you, who aim for more than just average; for those who aspire to be amongst the elite "Trusted Advisors".
Here's a glimpse of what awaits you:
📜 Receive an Advanced Diploma of Proficiency, an emblem of your newfound mastery.
📝 Our Employee Confirmation Form crystallizes your team's achievements.
📈 Strive for the gold standard with an 80% Assessment Excellence score.
And for those looking for that extra edge:
📋 Get a grip on the course structure with our Training Overview.
🖋️ Endorse your team's prowess with the Training Employee Signature Form.
🔍 Rise as a beacon of trust with skills to be a true "Trusted Advisor".
🌐 Conquer the domain of Advanced Complex Sales with B2B Lead Generation techniques.
📊 Hone your art of presenting arguments that not only speak but resonate.
💰 Exemplify your unique selling points and sync your solutions with customer goals.
Still contemplating? Here's something for our South African enthusiasts: We understand your drive for excellence and, hence, have tailored special offerings for you. From understanding power dynamics to crafting compelling arguments that resonate, this course will handhold you through every step.
Your time is now! Equip yourself with the power of Mike Shew's esteemed techniques and strategies. Don't let this golden opportunity slip through your fingers. Sign up now using your credit card or PayPal, and step into a world of unparalleled sales mastery. Because YOU deserve the best.
Your mastery in sales is just a click away. Are you ready to be a game-changer? 🌟
🌟 WHY THIS STANDS A CUT ABOVE THE REST 🌟
In today's dynamic sales environment, a generic approach will simply not suffice. You need the skills, techniques, and understanding that only a true expert can provide. Here's why Mike Shew's course isn't just another sales training program, but a transformative experience that guarantees higher productivity and unprecedented success rates:
1. Master B2B Lead Generation: Dive deep into the world of B2B with real success stories from Mike Shew, the "Master of Sales". Understand the mechanics of the industry, learn the strategies that work, and watch as your leads multiply.
2. Revolutionize Your Sales Funnel: No more hitting roadblocks at the CTA. Our comprehensive sales funnel training teaches you how to navigate and manage multiple decision-makers. Learn from past failures and refine your approach to seal the deal every time.
3. Harness Social Media: With our social media prospecting training, we don't just scratch the surface. You'll be equipped with the tools and techniques to win leads on major platforms and convert them effectively, skyrocketing your closed-won ratio.
4. Streamline With Sales Templates: As a bonus, you'll receive access to multiple sales templates. These are designed to help you track, strategize, and ensure that your sales pipeline remains robust and on track.
5. The Winning Sales Formula: Sales is an art, but there's a science to it too. With our uniquely designed sales formula, you can systematically approach prospecting, appointments, and sales goals. Watch as your success rate soars, backed by mathematical precision.
6. Ace The C-suite: The true test of a sales professional? Selling to the C-suite. Dive into extensive research on decision-maker personalities. Learn the communication techniques tailored for different department heads, ensuring your pitches resonate and clinch the deal.
In a world teeming with generic sales programs, Mike Shew's Sales Magic Advanced Black Belt Course is your ticket to stand out, be recognized, and reach the pinnacle of sales success. It's not just about selling; it's about transforming into the best version of your sales self. The question is, are you ready to make that leap?
🌟🌟🌟🌟🌟
Sipho Dlamini: "Mike Shew's Sales Magic course transformed my sales approach entirely. I especially benefitted from the B2B Lead Generation segment. I now approach sales with confidence and precision. Truly a game-changer!"
🌟🌟🌟🌟🌟
Anika Govender: "The deep dive into C-suite decision-making has empowered me to confidently navigate boardroom sales pitches. Every module of this course has been invaluable to me. Highly recommended for anyone looking to advance their sales techniques."
🌟🌟🌟🌟🌟
Ruan van der Merwe: "The sales funnel training was exactly what I needed. I've been able to rectify past mistakes and significantly increase my conversion rate. Plus, the sales templates are a huge bonus. Thank you, Mike!"
🌟🌟🌟🌟🌟
Fatima Abrahams: "As someone relatively new to the world of sales, this course was a revelation. The social media prospecting training gave me an edge over my competitors, helping me tap into a market I had previously overlooked. Mike Shew's course is a must!"
🌟🌟🌟🌟🌟
Chen Wei: "The combination of art and science that this course offers is simply unmatched. The sales formula has brought a method to my sales madness, ensuring I approach every lead with a strategy. Mike Shew's course is a masterclass in sales."
There's never been a more crucial time to elevate your sales skills than now. As the market grows more competitive, advanced sales training courses like Mike Shew's offer the comprehensive training needed to stand out. The plethora of advanced sales training topics covered in this program ensures you gain a holistic understanding of the sales realm. By mastering advanced selling techniques, you position yourself a cut above the rest, offering solutions with precision and confidence.
Consider this: how many times have you felt the need to refine your approach, to dive deeper into the essence of selling? This is where advanced selling skills training courses come into play. They go beyond the basics, delving into nuanced strategies that make a noticeable difference. Aspects like sales communication, often overlooked, become the focal points in sales communication courses integrated within this training.
For those familiar with the challenger sale training program, imagine combining its principles with a plethora of other cutting-edge techniques. The advanced selling strategies course embedded in Mike Shew's program does just that, ensuring you're not just a salesperson, but a sales strategist.
In conclusion, if there's one investment you make in your professional journey, let it be in mastering the art and science of selling. With the market's ever-evolving nature, staying ahead requires continuous learning. Mike Shew's program offers just that – a chance to be the best version of your sales self. Enroll today, and transform your tomorrow.

Dive deep into the last and most elite chapter of MIKE SHEW'S SALES "MAGIC" TRAINING™ and rise amongst the ranks of the world's "Trusted Advisors". Under the guidance of the prodigious Michael Shew, L.I.F.A., MBA, and an Accredited CPD Trainer, this course is meticulously crafted for those who don't settle for the average – it's…